I never thought I would spend 6-hours in Norway
Recently, I had the opportunity to visit Kristiansand, Norway for the first time thanks to a company trip I took with trivago. Not only was this my first time to Norway, but it was also the furthest north I had ever been. As excited as I was for this opportunity, there was one catch: we were on a cruise. This means that I had to figure out how to spend just 1 day in Norway.
Luckily, there wasn't much for me to figure out, as our organizers did all the heavy lifting. For anyone else who only gets to spend a day in Norway, you might have some problems figuring out how to best spend your time. So let me share with you what we did to spend a day in Norway.
The welcoming committee of Kristiansand
We were welcomed with great fanfare to Kristiansand. There was a color guard displaying the Norwegian flag and other banners, as well as a band performing songs for us as we disembarked from our ship. They were all smiles and very friendly. Their traditional attire could only be described as "cute." It was lovely.
We were also quite fortunate with the weather. The sky was blue and nearly cloudless. The temperature was crisp but warm in the sun. I also learned that the last weeks had seen mostly rain and we had arrived on the best day in recent memory, so we were very fortunate for that!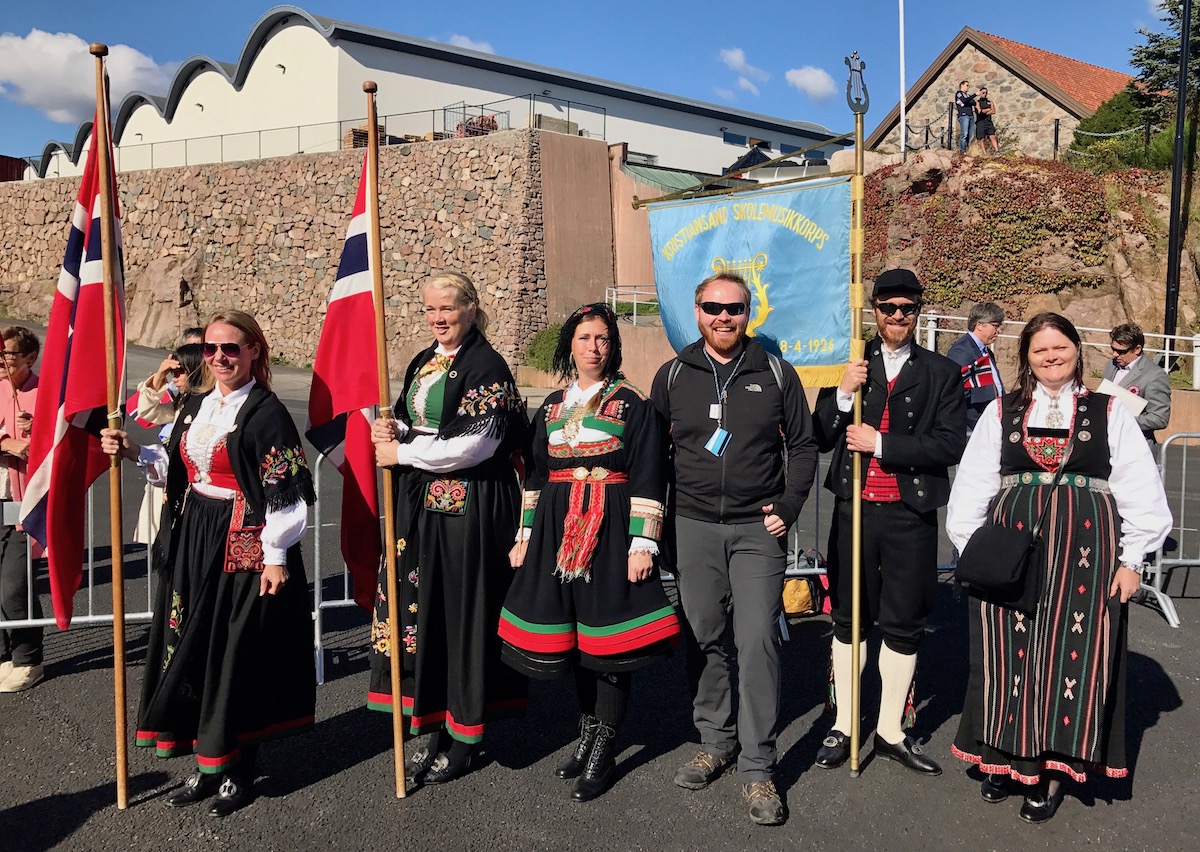 The trivago Hike: it is an annual tradition
Today's activity is a hike! The weather was perfect and considering everything was closed on this Sunday, hiking seems like the natural solution. Not to mention, taking in the nature is kind of a thing to do in Norway.
We walked our way through the town center of Kristiansand, which was very quaint. The buildings are brightly painted and the harbor extends like a driveway all the way up to the storefronts. I imagine that such charm comes quite in hand during the long, dark winter.
Want to join me next year for trivago on Tour? See trivago's open career opportunities.
The cafes and restaurants all had a 5-star appeal to them. I checked out some of the menus as we walked by and the prices didn't seem at all out of the ordinary for any other place I have been to in Europe. This went at least a small way to shatter my expectation that Norway would make for a cost-prohibitive holiday in the future.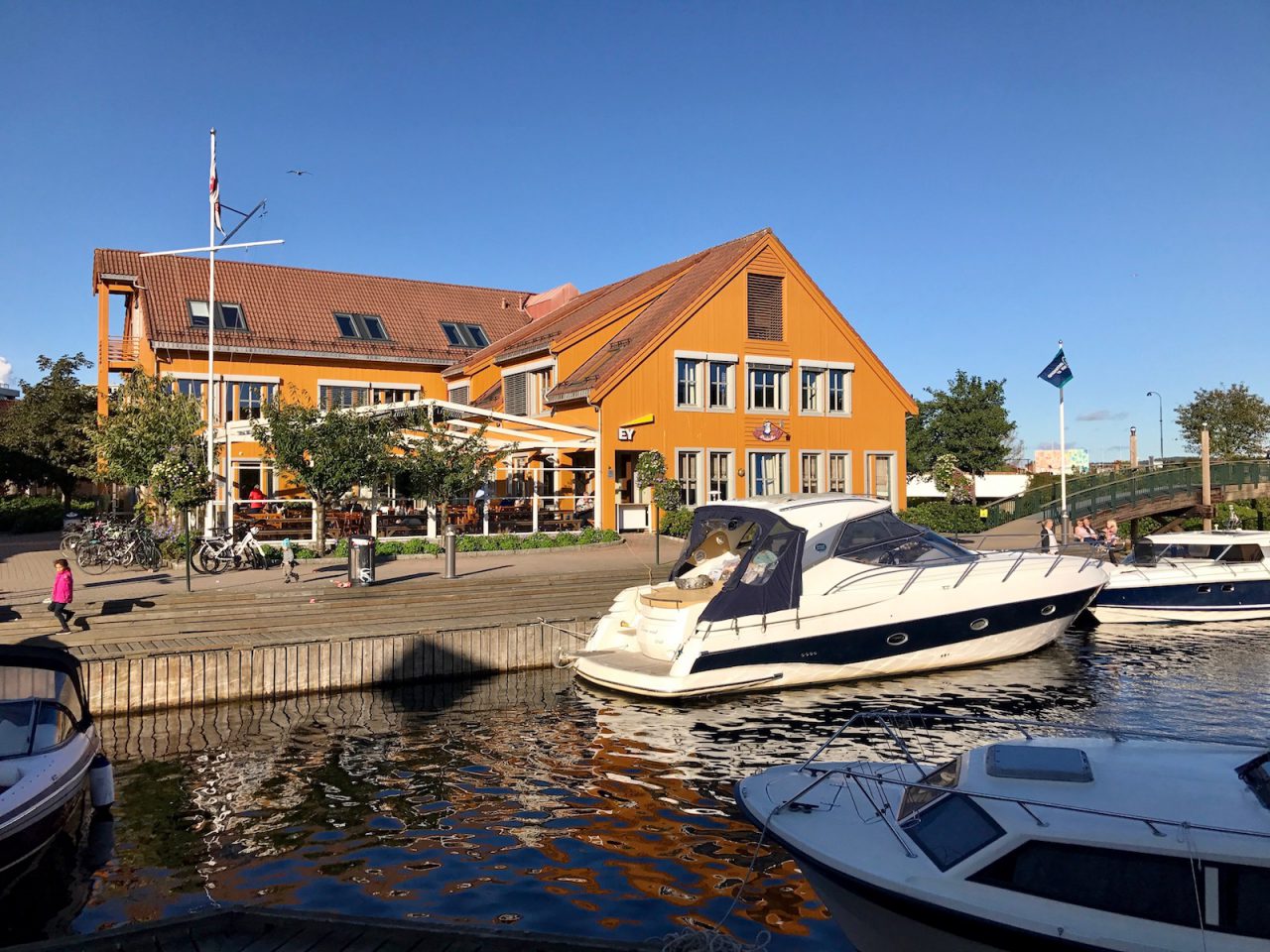 Into the woods: Baneheia Park
The Baneheia Park is today a beautiful park with tall evergreens and clear lakes. But this wasn't always the case. By 1860, Baneheia was a source of national shame for Norwegians. Baneheia even earned the nickname "the disgusting health." This reputation was caused by over-logging of the region which had turned Baneheia into an industrial wasteland. In 1862, a plan was set into motion to change this.
The once-wasteland of Baneheia was landscaped into a beautiful park. Soldiers were sent in to plant as many as 150,000 trees until 1900. Dams were built to create lakes, paths were cleared with intent to ensure the park was accessible to people of all abilities, and even plumbing for toilets and drinking stations were put in.
Further Reading: trivago on Tour: 2017 Cruise to Norway and Denmark
The Baneheia Park today feels like as natural and clean a park as there ever was. Though any forest with paths and facilities instantly looses the "natural" feel of the great outdoors, this is as pleasant a place as any to experience the nature Norway is famous for and to take in some fresh Scandinavian air.
For anyone who might like to follow in my footsteps, here is a map of where all we walked.
Did I mention it was a beautiful day?
Again, the weather could not have been more perfect for us on this day. Here are just a few photos of my journey through the Baneheia Park and around Kristiansand.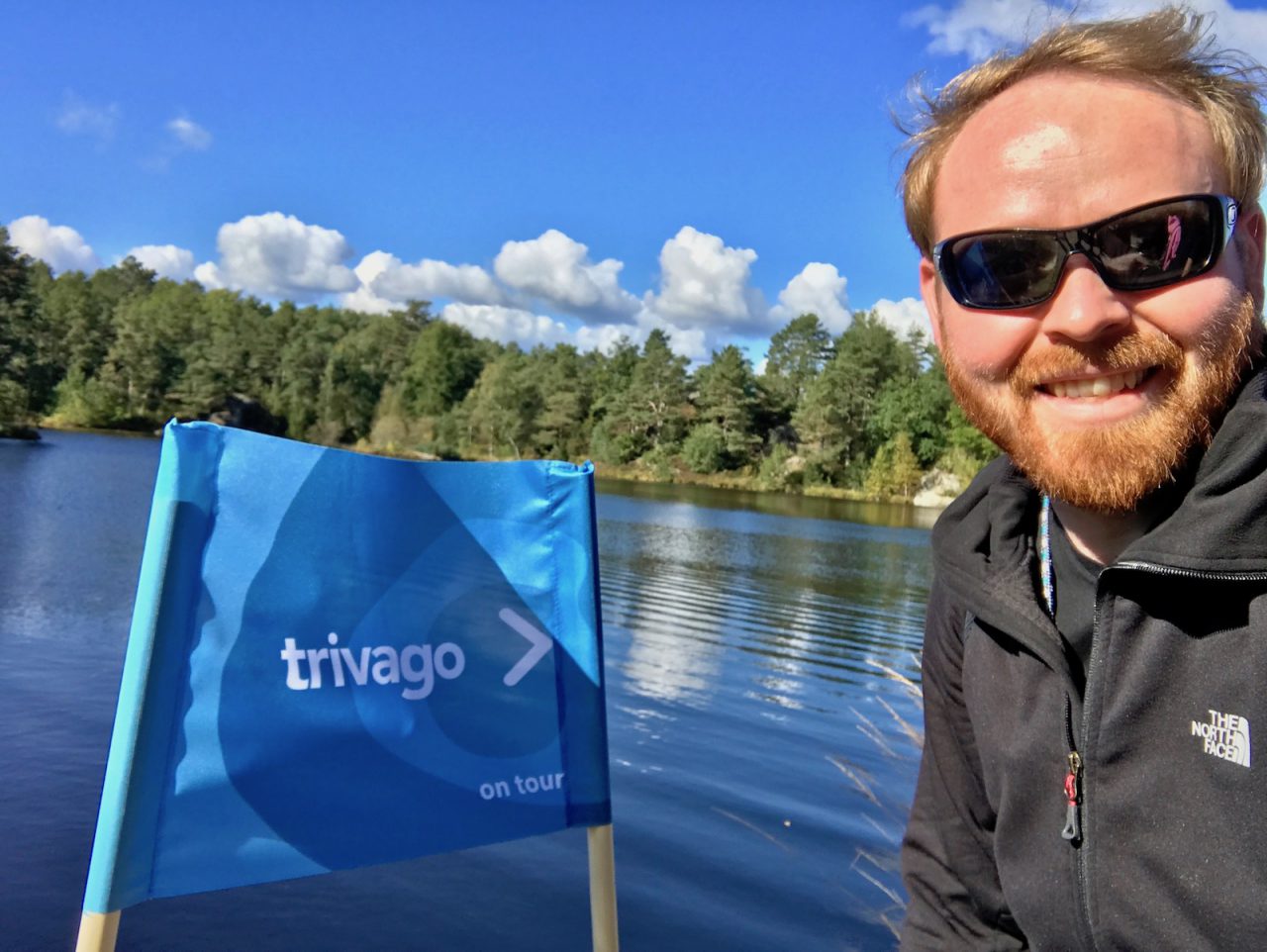 It was a great day
It was a great day and I am thankful to trivago for making it possible! Maybe you can join us next year! If you are interested to join me in 2018, just take a look at the open careers at trivago! If anything looks interesting to you, let me know and I will be happy to chat with you about a career in trivago.
Have you ever been to Norway? Would you like to go there someday? If so, I would love to hear from you! Just leave a comment below, and be sure to follow me on Twitter at @judsonlmoore. Until next trip, travel well!