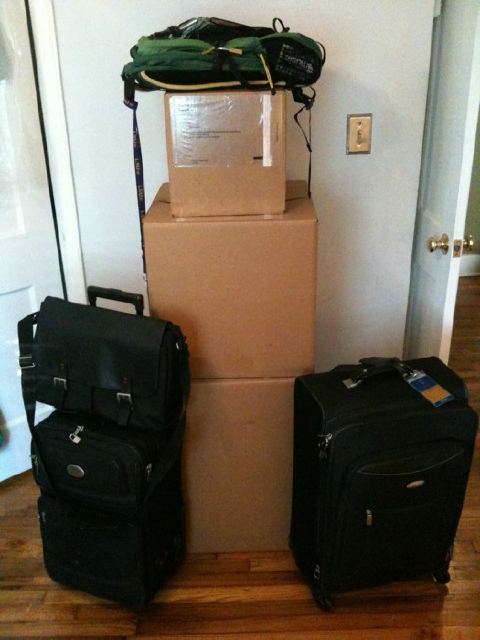 Thats right.  I finally did it.  I am down to a backpack and a suitcase!  (well, a backpack, and 2 suitcases…) The boxes in the middle are to be shipped to my parent's house for long-term storage.  The suitcases and backpack are all I am living out of now.  My goal is to get down to the small suitcase and my backpack, and nothing else.
This has been a long-term goal for me and I am damn near completion.  Thank you to Aeslya for buying my car and helping me get down to this.  The car was the major prohibitor.  So long as I COULD move stuff, then I would.  Without it, I can only take what I can carry.
More fun stories from the road soon!
JM