Today I get to see one of my favorite bands of all time: Papa Roach. The day started at 11:45 am when I had to meet Katharina and Thomas at the train station. Our train left Oldenburg at 11:33 and arrived in Hamburg at 1:09 pm. We didn't have our tickets yet, and we couldn't go to the club to pick them up until 8:00 pm, so we had about 7 hours to walk the city like zombies. So that's what we did!
While walking, we stopped in many stores, including a cool second-hand clothing store where I found an LSUMC (my dad's work) security uniform shirt! I didn't buy it though because it was too small. But that was still really cool to find that over here in Germany! In Hamburg lives the majority of the millionaires in Germany. And it showed! My god, did I see some beautiful cars! Included was a Dodge Viper GTS, a REALLY nice Ferrari (but I don't know what kind…), and a Lamborghini Countach that I wasn't able to get a photo of. Hamburg IS a beautiful city, but I didn't really see anything worth taking a picture of EXCEPT for St. Nicholas Church.
Killing time in Hamburg
So we got tired of walking around Hamburg at about 5:30, so we started for the club, hoping to catch a glance of Papa Roach before the concert. We arrived at Logo(the name of the club), at about 6:15 or so, to find Papa Roach casually standing outside! It is excellent because Papa-Roach isn't famous here yet. I mean, their album, Infest, didn't come out until about three weeks AFTER the concert! So here, their music is unavailable! Because of this, when we got there, there were only a few people at the club, and they were also just sitting around asking each other, "Is that the band over there?" "I don't know, maybe."
The moment I met Coby Dick
Then I walk up and just SCREAM, "COBY DICK!!!!!!" I got to talk with the band beforehand. And when I say talk, I don't just mean talk; I mean REAL conversation! I spoke with Coby for a good hour and a half, finding out about his life and answering HIS questions about mine! So, of course, I couldn't pass this up without a photo of Coby and me. I just can't believe that I didn't take more pictures, though! The whole time talking with them, it just felt so natural and felt as if I didn't NEED to take photos of them because it was like I knew them or something. Oh well, I have my memory, so I know what happened, and that's good enough.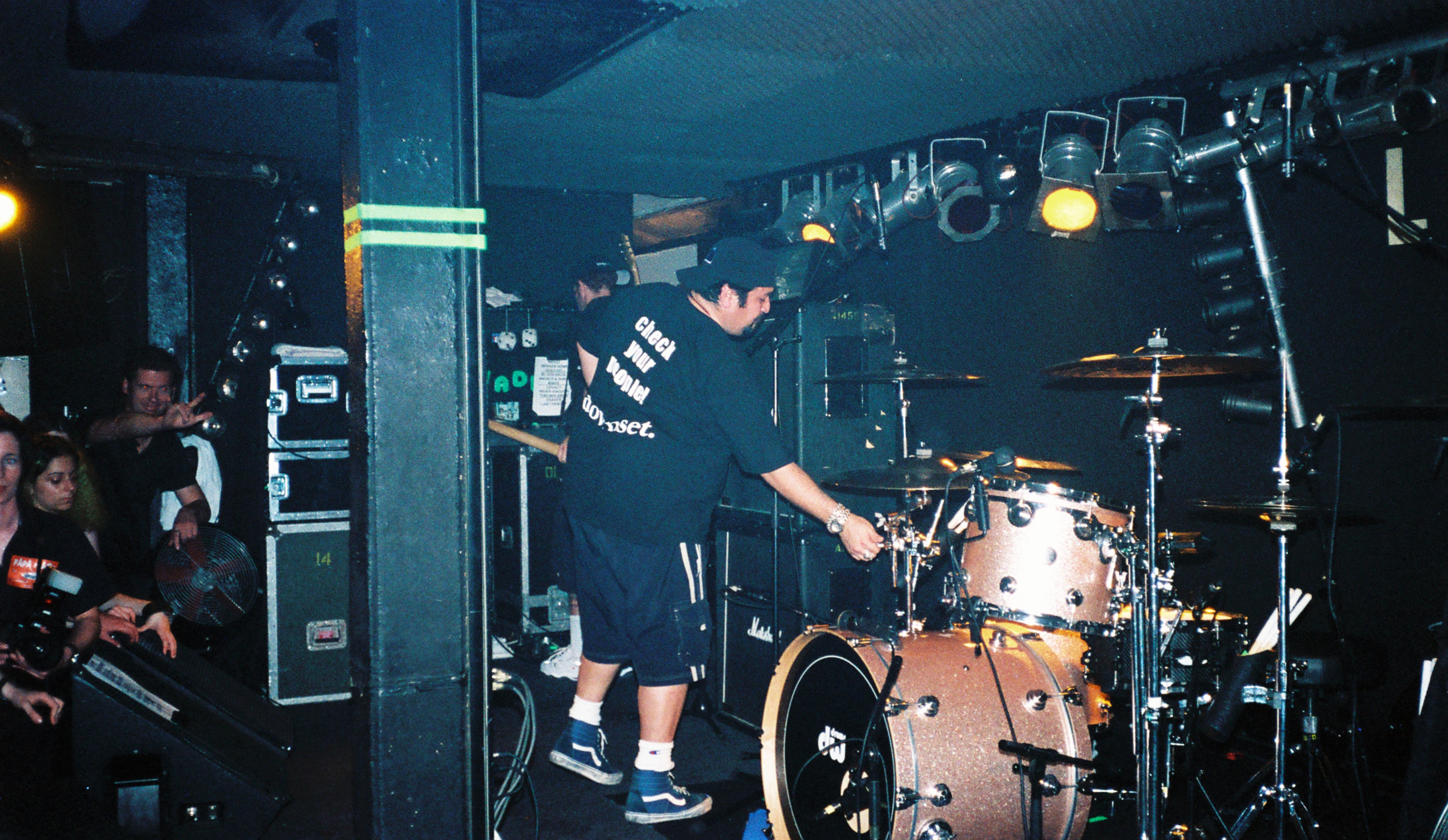 The show begins with Germany's 4Lyn
We finally were allowed into the club at 8:00, which was good because at about 7:30, the band had to go inside to do mic checks, so we didn't have them to talk to anymore. We get inside, and of course, bought up all the souvenirs (just a t-shirt) and then had to wait yet another hour for the concert to begin. A German band 4Lyn opened up. But as with most German bands, the vocals were in English, so we could understand them. They were quite good, and I look forward to seeing them again sometime.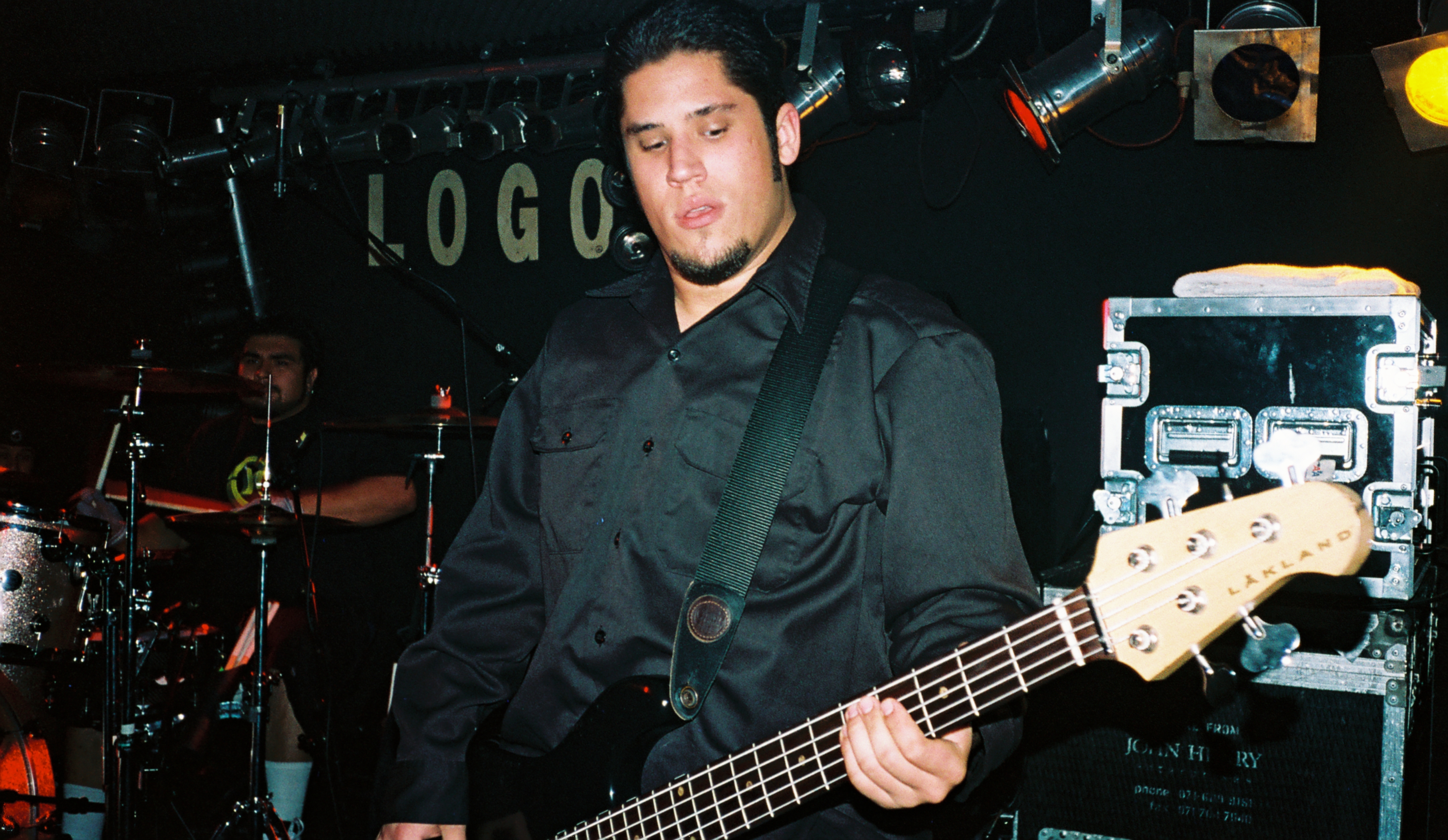 The show we've been waiting for: Papa Roach!
After 4Lyn's performance, which lasted for about one and a quarter hours, we had to wait 30 min while Papa-Roach setup. There were NO MORE than 200 people in this club, and the stage was only about a foot high or so. Because of how small the club was and how low the stage was, we could get REALLY close to the stage!
My whole life, I have seen these CRAZY people who 'crowd surf.' I have always thought that they are so crazy for doing that; I mean, it just looks so dangerous! But at this concert, I got to find out what a rush it really is and found that it is probably actually a lot safer being the one up there than the one holding them up. I surfed five times! One time, I was having trouble getting up on the stage, and Coby saw this, so he reached out his hand and pulled me up!
That was great! THANKS COBY!!! Also, even better, the last song was Last Resort, and I was also, of course, front row, and he put the mic in my face, and I got to sing a few words of the song! WOW!!!! The concert was so great that now writing about it, it feels like it never actually happened, because it was just so unreal! It was SOOOO GREAT!!!!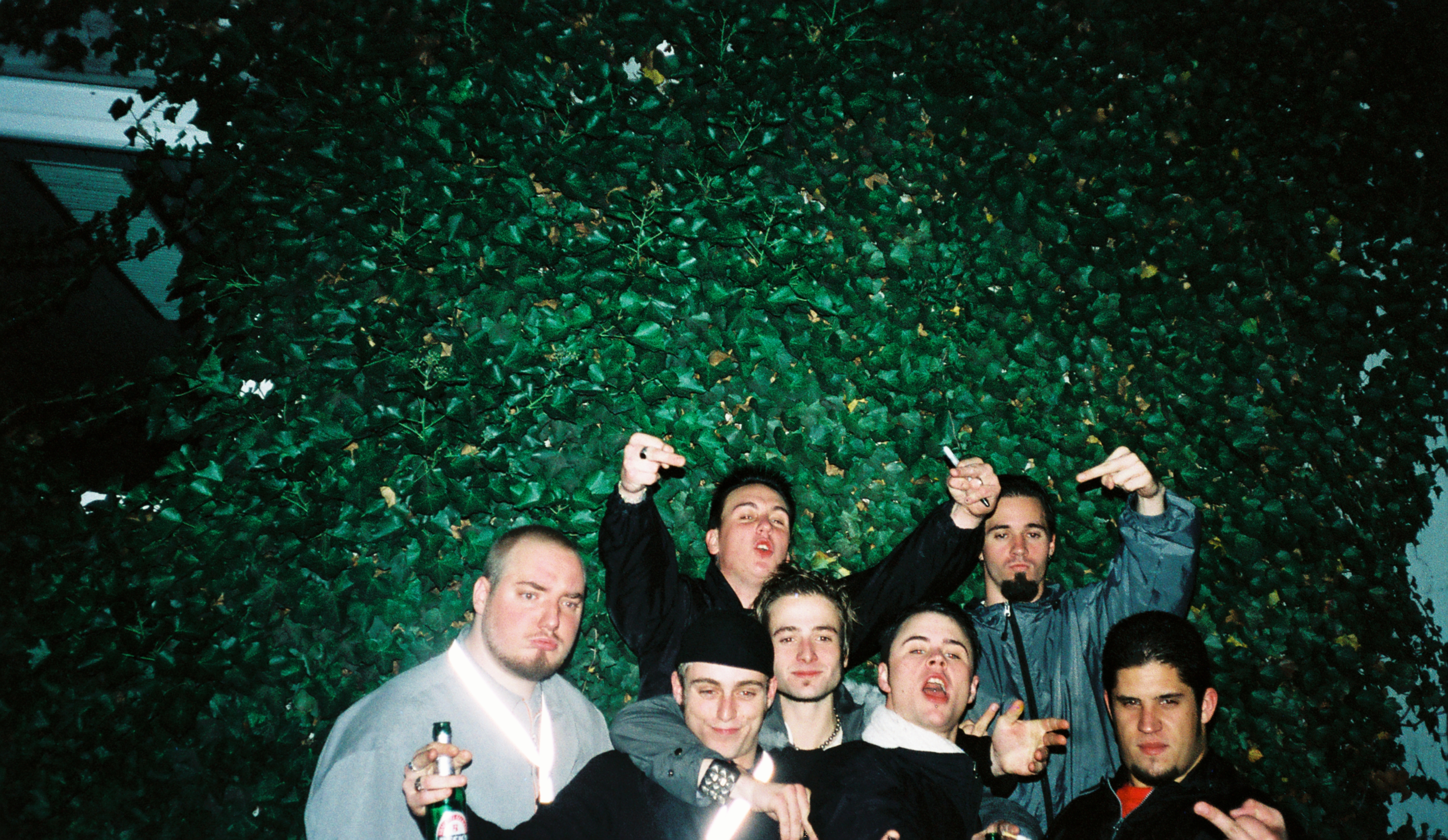 The after-party on the Reeperbahn
After the concert, we talked again with Papa Roach and told them how great we thought the show was. And of course, I got Coby's autograph. We spoke shortly and found out that they would go to the Reeperbahn (red-light district) and go clubbing. We had planned to do the same, and so they asked if we would like to go with them! Of course, we said yes!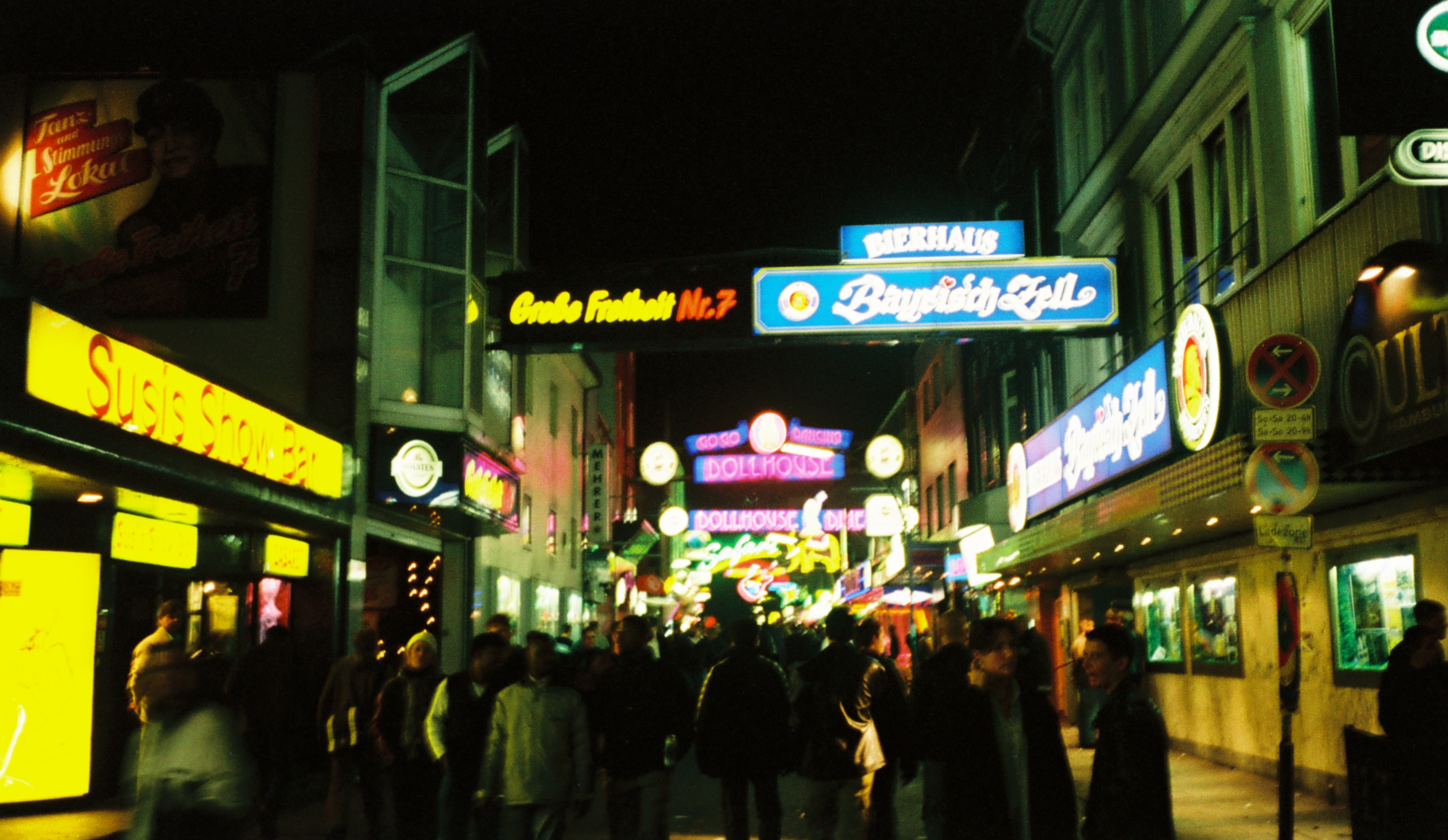 At first, I thought they were just being nice because they had to leave to go to the hotel and take showers. So I thought that the chance of them actually showing up at the meeting point was really slim. But we gave them a chance and prayed, and they DID come! So we walked with them to the club called The Doll House, which is apparently the most famous club there.
At this point, I ran out of film! :( and Katharina had already run out at the club (Thomas didn't have a camera), so I don't actually have any photos from here on out. Darn it! We stayed with them until about 4:00, and then they had to go to the hotel to pack and get on a plane to New York to do an interview on the Tonight Show with Jay Leno the next day.