First Impressions of the Niederaltaich Abbey Church
Niederalteich is a tiny town of fewer than 2000 people on the Danube River in Bavaria, Germany. It is best known for its main church, the Niederaltaich Abbey Church. The abbey is part of the Benedictine Order and was founded in the 8th century. I stopped by the abbey to see if I could get a tour and what came next exceeded any dreams. I met Father Stephan, one of the deacons of the brotherhood and he took me around parts of the Abbey that are rarely seen by anyone.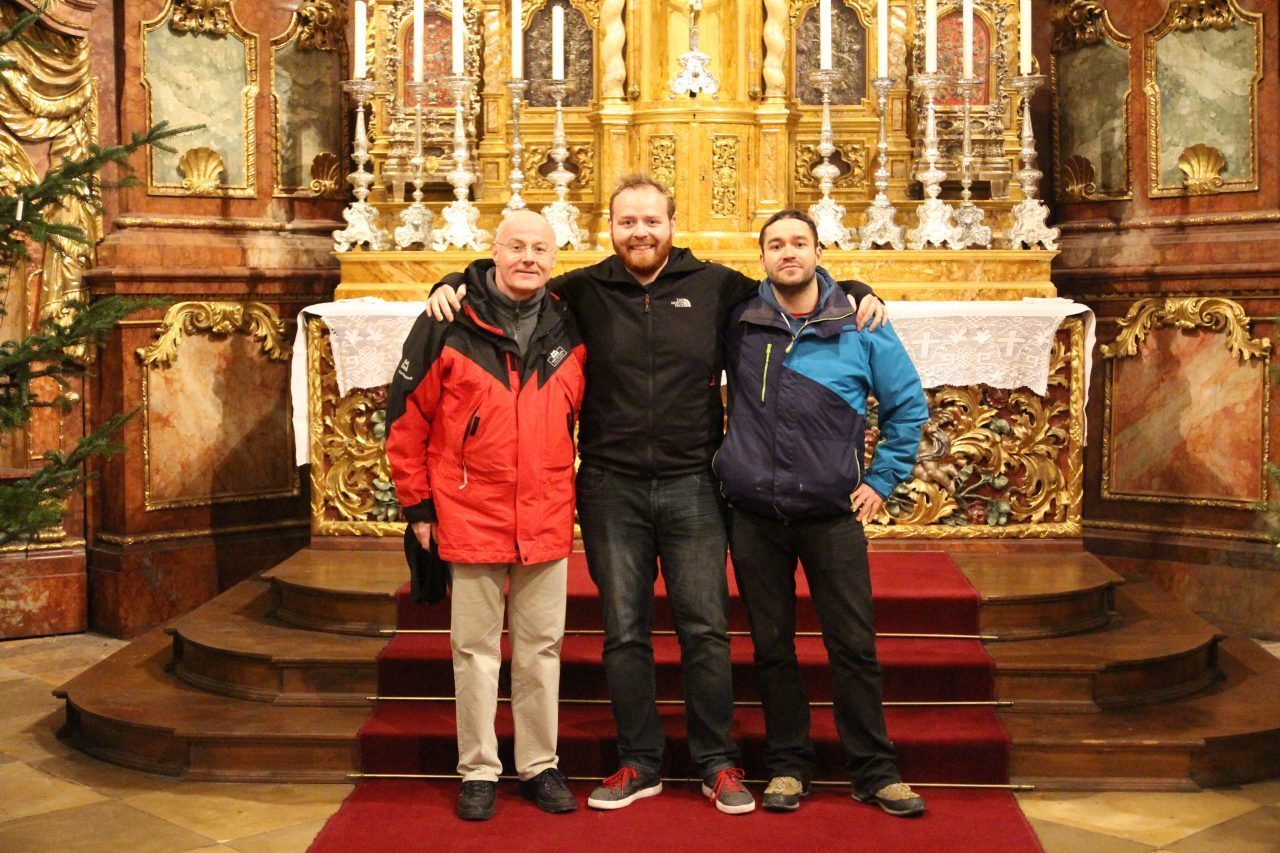 My friend Martin and I with Father Stephan
Photos From Around the Abbey Church
Known for its frescos and Baroque design, the church is a treasure of Bavaria. The exterior architecture of the church is not as opulent as one might expect from a German church, but this modest exterior brilliantly contains wondrous treasures for the eye. Here are a few photos detailing the beauty of this sacred place.
Photos From Above the Abbey
This was a real treat! I was allowed to ascend one of the church steeples to the bell room, and then walk out over the ceiling of the church! This was one of the coolest experiences of my life. I have often visited beautiful buildings, many of them churches, but this was a truly behind-the-scenes tour of epic proportions.
Have you been to the Niederaltaich Abbey? Planning a trip to the region? Do you have other amazing stories to share about European churches or architecture? Please leave a comment below or get in touch with me at @JudsonLMoore!